What do you get when you take a clown, a tiger, a sweet pea, and Pochantas out trick-or-treating?
LOTS OF CANDY!
Oh did we have fun! We got together with our friends – Mike and Patti – (they are the ones who just had the twins) so our little ones could experience the fun of Halloween together. It was great. Not only did the girls have a blast, we did as well. Watching them trick-or-treat was more fun than actually doing it and being with a family who is so into kids and loves them SO much was great therapy to our sleep-deprived souls :-).
Check out these super fun pictures!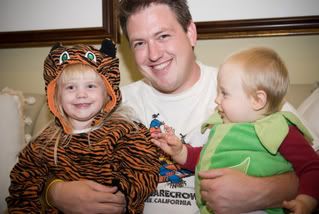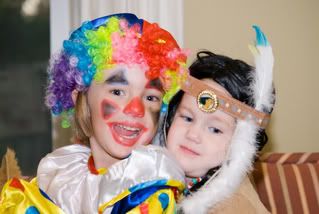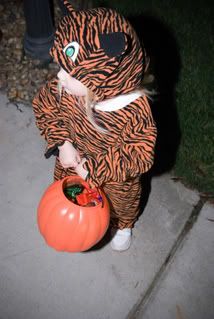 Check out this costume – it was the best we saw (and this kid was a total ham). The kids weren't so sure about the "scary stuff" but they hung in there.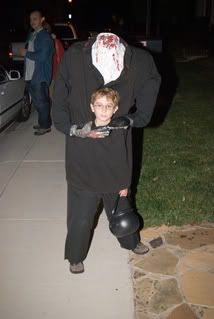 And then, after all the fun, it was sleepy time. And boy were we tired!
We had so much fun!!! Thanks Sweeney family! What a great night of friends, costumes, and candy!!