WE HAD SO MUCH FUN!!! If you haven't been to the Clayton Valley Pumpkin farm, get there ASAP! Not only did we climb on orange, white and green pumpkins, we saw llamas, baby pigs and goats. There is nothing better than to go to a pumpkin patch with a two year old and a 7 month old – it's one of those times when you know you are experiencing something fleeting…one of those experiences you want to put in a bottle on the shelf so that you can pull it off and do it all over again on a whim
Hhhmmmmm, how I love these little ones!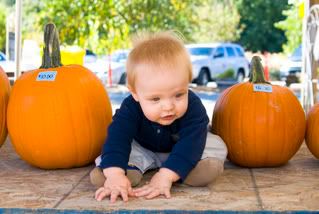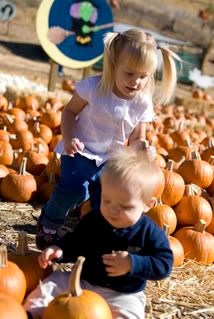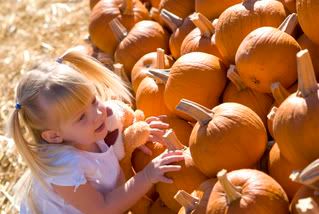 Enjoy the pictures and the slide show!
Now fall has officially begun and so have all the fun festivities! Make sure you make your way to the pumpkin farm … and if you want pictures at the patch – you know who to call!!